St. Petersburg Chamber launches $10,000 visual identity competition
Integral to its branding overhaul currently underway, the St. Pete Chamber looks to the public for a visual identity that better communicates the dynamic nature of the Chamber and the community
ST. PETERSBURG, Fla. (August 2, 2016) — The St. Petersburg Area Chamber of Commerce – the primary organization representing, connecting, and advocating for businesses in and around St. Petersburg – has been undergoing substantial change over the past half-decade. Now the storied organization is working on a brand that better reflects today's Chamber – partly via a visual identity competition, open to the public, awarding a $10,000 cash prize to the winning design.
WHAT: $10,000 St. Pete Chamber visual identity development competition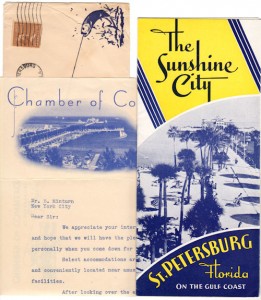 WHO: Open to public; Judged by Chamber marketing committee and other Chamber leaders
Competition LAUNCH: August 2
INFO sessions: Wed, Aug 10, at 5pm; and Mon, Aug 15, at 12:30pm
At the St. Pete Chamber – 100 2nd Ave N (33701)
Submissions DUE: October 3, by 5:00pm, via PDF
Finalist meetings and FINAL submissions: November
UNVEIL: The new visual identity will be unveiled at the Chamber Annual Meeting in January (the Chamber's largest/flagship annual event) – the winning designer as well as finalists will be recognized in front of 1,000+ business/community leaders.
MORE: Further info and how to enter is available at stpete.com/BrandIdentity.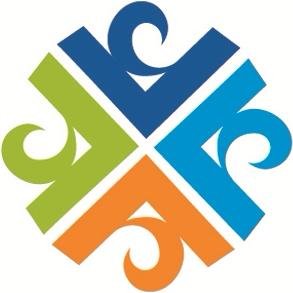 Since inception 117 years ago, the Chamber has had a series of visual identities using a wide array of colors, designs, typefaces and stylized icons. The Chamber is now seeking a more meaningful and sustainable visual identity that better reflects its brand and unique St. Petersburg sense of place.
"We want our logo and graphic elements to reflect the transformation our organization and city have gone through over these past few years, and the possibilities ahead," explained Chamber CEO Chris Steinocher, adding, "We like to think many are pleasantly surprised when getting involved with this Chamber and learning we don't have a stereotypical business-as-usual mindset here."
The drive to rebrand and the public $10,000 competition was birthed over a series of meetings led by the Chamber Marketing Committee and its Branding subcommittee with Chamber leaders/staff.
"We think this is the 'St. Pete' way to do this – we have such striking and diverse talent here, and such joyful creators, we want to give everybody a crack at this major endeavor," said Steinocher.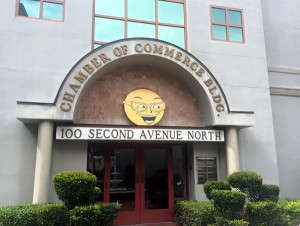 Competition Brief is HERE: StPetersburgFLCOC_719_Chamber Brand Brief_080116.
Further materials will be available at information sessions.
###