A Nearly 70-year-old commercial construction company with an impressive record and client roster recently received some full-page love from one of our regular reads the Florida Business Observer.
For most of its longstanding history PJ Callaghan Construction (PJC)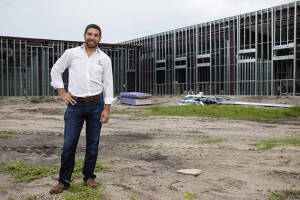 has predominantly been known for design-build, construction management, and maintenance services for industrial-type facilities (large warehouses, truck terminals, things like that). And while industrial remains the main focus today, just over recent years the company has expanded services to work on a variety of structures from office buildings to hospitality and retail, including a recent renovation at the St. Pete Chamber of Commerce.
Also over the past couple years they've furthered civic involvement and made some significant marks in major community endeavors (such as this and this). Oh and hey they were mentioned in the Wall street Journal recently. More to come on PJC.