August 5: Preview party for September-long "SPF" festival showcasing the arts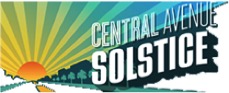 Mayor to help kick off second annual SPF and Central Avenue Solstice with preview party 
ST. PETERSBURG, Fla. — August 5 will bring together art community leaders, business leaders, elected officials and more – for a preview party leading up to the month-long SPF, which includes the Central Avenue Solstice, the Shine Mural Festival, and dozens of other art-and-culture activities throughout the entire month of September in St. Petersburg.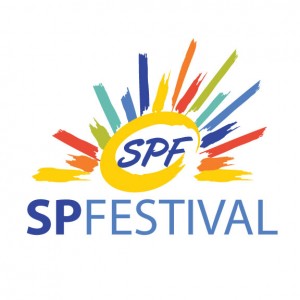 Mayor Kriseman headlines the August 5 Kickoff Party at Green Bench Brewing from 6-10pm.
Event leaders will reveal the diverse slate of September's planned activities, with guests and video.
WHAT: Preview and kickoff party for September's SPF and Central Avenue Solstice.
WHO: Speakers include Mayor Kriseman; Jeff Danner, for Solstice; Scott Brainard, for SPF.
SPF is presented by the Suncoasters of St. Petersburg and produced by the St. Petersburg Arts Alliance with support from the City of St. Petersburg.
Central Avenue Solstice is organized and hosted by the Central Avenue Council, consisting of the Downtown Business Association, Central Arts, EDGE, Grand Central, Warehouse Arts, Professional, and West Central Village districts.
Live music: Rebekah Pulley and Florida Folk Scene.

WHEN: Friday, August 5, from 6:00pm to 10:00pm
WHERE: Green Bench Brewing Co. – 1133 Baum Ave North
About SPF:
September is Arts Month in St. Petersburg. The second annual SPF brings dozens of wide-ranging arts events, covering a spectrum of creations and experiences, showcasing a diverse array of local and national artists and organizations.
Details, dates/times, updates and more information are available at SPFestival.com.
About Central Avenue Solstice:
On September 24, the Central Avenue Solstice is held from sunrise to sunset, along the entire seven-mile length of Central Avenue in St. Petersburg (from Tampa Bay to the Gulf of Mexico), and is one of the flagship events of SPF. The Central Avenue Solstice celebrates the day the sun rises and sets on Central Avenue – the corridor that directly connects downtown (sunrise) and the beach (sunset).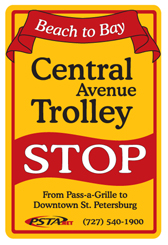 The Solstice is a full-day celebration of art, culture, music, food, shopping, yoga, tai-chi, fitness camps, art demonstrations, family activities, markets, restaurant specials, and several stages with music and other live performances scheduled throughout the day. Event activities are free, and the Central Avenue Trolley will be running free all day.
Information is available at CentralAvenueSolstice.com.