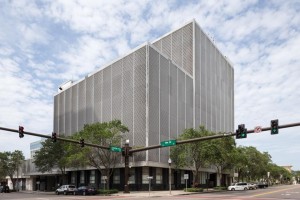 A long-standing real estate stalemate in downtown St. Pete should be resolved this Thursday (June 16) in a vote by St. Petersburg City Council.
The pivotally located "400 Block" of downtown's Central Avenue has multiple decrepit and dysfunctional buildings, unused for 10 years. Not only aesthetically displeasing, the current state of the block creates a major gap in activity, commerce, and quality-of-life in a particularly prime spot of downtown.
The reason this entire block has sat stagnant is interesting – covered here by the Tampa Bay Times. And here's more from St. Pete Chamber.
This Thursday's vote by Council will determine the direction of 400's fate: new development OR continued stagnation.
Some supporters of moving forward with new development include: Mayor Kriseman, Tampa Bay Times editorial board, St. Pete Chamber, St. Pete Downtown Partnership, St. Pete Downtown Neighborhood Association, several other local organizations, officials, and every neighboring business that we've spoken with.
Just a few reasons why:
It's the first time in 10 years that all different parties of this real estate convolution have come to agreement. The majority owner is willing to take a hit, the Pheil family wants to demolish the building that long held their namesake, and a buyer/developer for the property is in place. It's near miraculous that stars have aligned in this way at this time.
Stopping development means further indefinite stagnation and blight – unhelpful to neighboring businesses and generally deterring smart growth at a time when several other major projects here are being built or planned.
Experts say previous renovations have removed all historic value from the buildings.
The empty, deteriorating structures could be replaced with 800,000 square-feet of retail, parking, residential, and/or hotel space, along with art and modern architecture.
There is no buyer interested in purchasing and using the current structures.
What You Can Do:
Some more background:
The organization opposing demolition and halting new development is St. Pete Preservation. Their take on the situation is here. Essentially, they've submitted the property for consideration of historic designation. Many say such a designation would substantially hinder appeal among potential buyers and developers, and significantly restrict capabilities of the property.
While many in general often support preservation – and while St. Pete Preservation continues to do notable and commendable work – an array of experts and all direct stakeholders in this particular case agree that starting fresh makes most sense.
St. Pete's Community Planning & Preservation Committee voted decisively (5-2) against historic designation (Times story here).