Jesse Landis, APR
Advisor / Publicist / Writer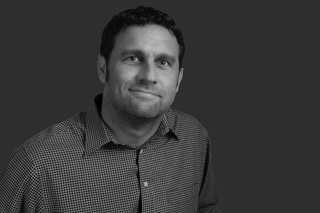 A nationally accomplished advisor, publicist, and writer, Landis has 20 years experience in communications, PR, messaging, creative development, strategic planning, and more.
Creating and executing extensive programs for a diverse roster of organizations and individuals, Landis is accredited (APR) and awarded (various). His background includes a range of leadership roles with communications/consulting agencies and political/public issue campaigns, plus 12 years of entrepreneurship.
He's represented clients across the globe and a broad range of fields and industries: sustainability, health/wellness, health care, legal, finance, education, government, nonprofit, startup, mass transit, real estate development, architecture, construction, hospitality, tourism, insurance, accounting, consumer products, packaging, transport, retail displays, waste removal, rooftop solar, electric cars, large-scale art, early childhood development, economic development, cybersecurity, medtech, collective impact, more.
As a reliable source to journalists, Landis has fostered hundreds of positive media stories for organizations and public figures in media outlets not limited to: The New York Times, Oprah, Wall Street Journal, USA Today, Washington Post, Shark Tank (ABC), The Colbert Report, CNBC, CNN, MSNBC, ABC News, AOL.com, FOX News, BusinessWeek, Newsweek, Fortune Small Business, Inc. magazine, Success magazine, Sun & Wind Energy magazine, Street & Smith's Sports Business Journal, Drug Store News, Advertising Age, PR News, and Politico.
Landis develops thorough, informed, forward-thinking plans and strategies, anticipates and creates communication opportunities, exhausts avenues, and leads projects to success.
He has garnered substantial results for such clients as: All Children's Hospital, American Bone Health, American Home Health, American Momentum Bank, ANB Enterprises, Apollo Pact, Arnstein & Lehr, Braces On-Demand, Bubba Gump Shrimp Company, CannaBizPak, Central Avenue Oyster Bar, C Landis Display, College Hunks Hauling Junk, Collier County Museums, Dignity Memorial, Early Learning Coalition of Pinellas, Echolight Medical, Ed Taylor Construction, Engel & Völkers, Florida Sierra Club, Future Forward Literacy, GTE Financial, Hillsborough Planning Commission, Johnson Pope, Kidz Bite Back, LIUNA Laborers' Union, PainTEQ, PGA Tour, PJ Callaghan Construction, Raise The Bar Florida, Regenesis Solar Power, Remax Metro, Remote Area Medical, Reusable Transport Packaging, Rock for Hearts, Roundhouse Creative, Sabal Smart Homes, Salt Palm Development, Schools of Wellness, Senior Care Group, Shriners International, Southwind Hospitality, Spoor Bunch Franz, St. Petersburg Chamber, St. Petersburg Arts Alliance, StarLite Cruises, Sunstar Paramedics, Taste of Pinellas, Tampa Baseball Museum, The Galley, The History Council, Thrive By Five, TOG Network Solutions, Tony Jannus Distinguished Aviation Society, Trenam Law, USAF Special Operations Command, USAmeriBank, U.S. Chamber Foundation, Wannemacher Jensen Architects, Zeno Office Solutions, Zenn Motors, more.
Jesse served on the University of Tampa National Alumni Association Board of Directors, the St. Petersburg Downtown Neighborhood Association Board of Directors, and led the executive marketing committee for the St. Petersburg Chamber of Commerce. He's served as a mentor with the University of South Florida Corporate Mentorship Program, and as a resource for new professionals with several other universities and the Public Relations Society of America (PRSA). He is a graduate of both Leadership St. Pete (served as marketing chair) and Leadership Los Angeles. He's helped (sometimes helped create) other programs and projects pro bono with such organizations as: BuildThePier, CASA, Democratic Professionals Council, Engage St. Pete, FloridaForGood, Healthy Bones Tampa Bay, Metropolitan Ministries, Progressive Animal Welfare Society, Pinellas Democratic Party, PRSA, Sunset Rotary Foundation, Tampa Bay Businesses for Culture & the Arts, and WhatAboutBlue.
Landis was honored among Tampa Bay Business Journal's "30-Under-30" in 2007, was the University of Tampa's 2011 "Young Alumnus of the Year," and was recognized among Tampa Bay Business Journal's "Best in the Biz Readers' Choice Awards." Jesse graduated from the University of Tampa in 2002 with several honors and a B.A. in Mass Communication. More recently he has enjoyed completing courses and classes with American Stage Improv, Dynasty Enchantiversity, PRSA, and Writing Pad. An alumnus of Leadership Los Angeles and a member of PRSA-LA, Landis is based in downtown Los Angeles.